Patti Katz, CPT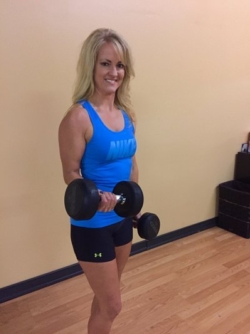 Certifications:
Certified Personal Trainer
Degree in Nutrition
Strength and Conditioning Instructor
Beachbody Insanity Instructor
TRX Instructor
Bootcamp Instructor
Healthy Lifestyles Coach
Adult and Infant CPR and AED
I have always been passionate about exercise and nutrition. I have been actively counseling people on healthy eating and wellness since 1989. I started coaching gymnastics and competitive cheerleading in 1998 and then transitioned into personal training and teaching fitness classes, My education and experience enables me to train people of all ages and fitness levels. I will help you achieve your personal goals thru motivation, encouragement, and instruction in a positive and fun environment.