De'Andre Gilberry, CPT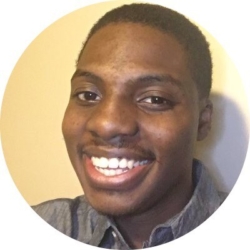 Deandre is a current student at The University of Akron. He plans to graduate in December 2018 with his bachelors degree in exercise physiology. 
His love for health and exercise lead him to become a certified personal trainer through The National Academy of Sports Medicine. He strongly believes that healthy eating and exercise can play a major role in the prevention and reversal of many of todays leading chronic diseases. 
"My Focus is always on my clients, whether they need help losing weight, building strength, maintaining their weight, or simply help in behavior change, I am there to listen to their deepest wishes. It is important that each person I meet with not only improve their  physical health but have an overall optimistic attitude towards accomplishing many other goals in their life." 
~ Deandre Gilberry, CPT